by
posted 06/01/2022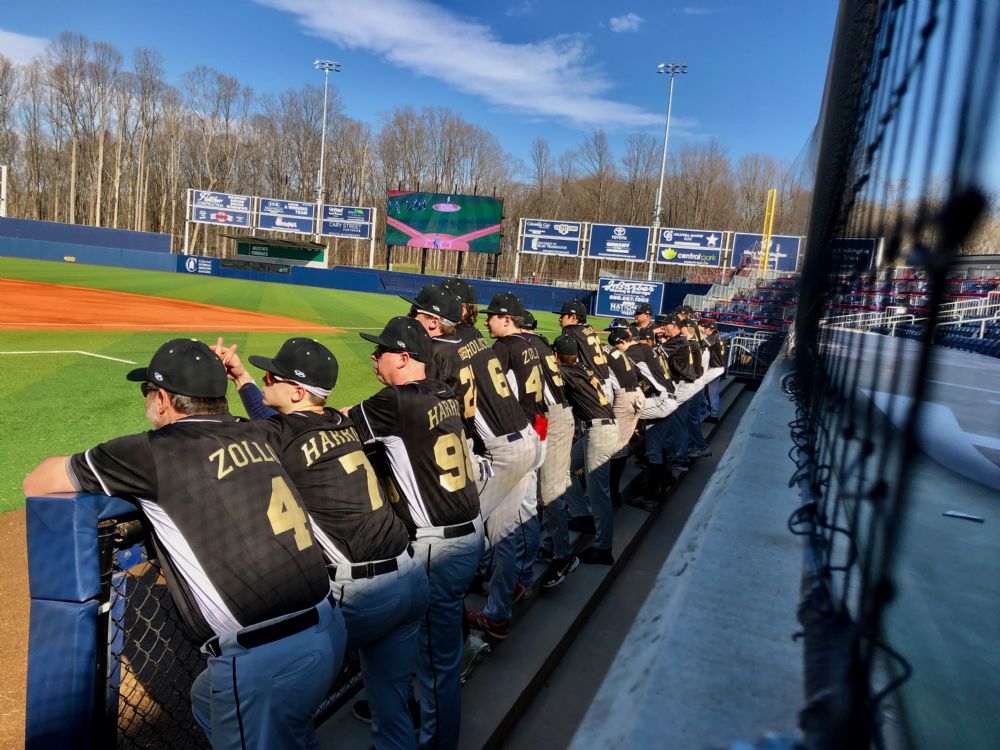 Opening Day 2022 Fredericksburg Nationals Stadium
FHS Baseball 2022 Highlights
Regular season record: 15-10
Conference record: 5-2 (second place regular season finish)
Conference tournament: Runner-up
State Homeschool Tournament: 3rd place
Homeschool World Series: Division II Runner-up (Finished 10th out of 24 teams nationally)
Three seniors accepted college roster spots for 2023
Final ranking on Max Preps: 97th out of 378 Virginia HS teams.
Learn more about the team here:
FHS Baseball 2023
The FHS baseball team is a high school varsity program that provides homeschooled athletes the opportunity to compete at the varsity level. We also offer a junior varsity program for younger players. This provides our younger players the opportunity to practice and develop alongside the varsity athletes. All homeschool players grades 8 -12 are welcome to try out for a roster spot. Private schoolers without a school baseball team may also try out, though they will only be offered a spot if there are not enough homeschoolers to fill the team. Practices and training sessions are held as a single unit, allowing both groups to work together, growing and developing alongside one another with the coaching staff. Once the season begins the two teams will play separate game schedules.
Winter Workouts
Starting in December all prospective athletes have the opportunity to work together in organized training sessions which include strength & conditioning, speed & agility, and baseball skills development. 7th graders, while not eligible to try out for the team, are invited to participate in the winter workouts. These training sessions will take place weekdays in the evening and on Saturday mornings. The locations are provided by Fairfax county. They are conducted at indoor school gyms and baseball fields. The exact days of the week, times and locations are not known until a couple of weeks prior to the first of December and will run through February. Winter workouts are voluntary, but strongly encouraged. They are designed to help prepare the player for tryouts and the spring season. Typically, these training sessions will take place 3 – 5 days a week.
Tryouts
Tryouts are held the weekend following the spring sports interest meeting in late January. Tryouts are conducted in a college combine format. Players are given the opportunity to run a 60-yard dash, infielders and outfielders will field and throw from designated positions, catchers will demonstrate pop-time, pitchers will throw a short bullpen. All players will hit a round of BP and have their exit velo measured. Players will be notified the day after try-outs if they are being offered a roster spot. Upon notification the player has 24 hours to accept the spot on the team.
Cost
Registration fee: $30, must be paid before an athlete can participate in winter workouts or tryouts.
Season fee: Final fee for the season will be based upon the overall season budget. In years past this cost has run between $300 - $400.
Each player also will purchase uniform items (jerseys and hat) that will cost about $150.
Select players from the team will be invited to play in the Homeschool World Series in May of 2023. This tournament is held just outside of Orlando, FL. The players selected to play in the HWS will incur the additional cost of the travel and tournament entrance fee.
Season
Pre-season: Early February to mid-March.
Games: Mid-March to mid-May.
The varsity will play 25-30 games. The opponents are private schools and other homeschool teams located from northern Maryland to southern Virginia. Games will consist of a week day hame and Saturday double headers. Week day games typically start at 4pm.
The junior varsity will play 10-12 games against the JV teams of the same opponents as the varsity.
Learn more about the team here: